Description
Features
Nutritional Information
Wine Pairing & Recipes
Bruschettini- Asturi from Italy
With Black & Green Olives
Enjoy these all-natural snack size bruschettini made with olive oil , black & green olives with your favorite dip or pair with any
Fortuna's cheeses or salamis! Imported from Italy and always baked, not fried!
Bruschettini -Asturi, Black_ Green Olive
4.23 oz Baked Bruschetta
No GMO
Vegan
Snack Size Italian Bruschetta Toast
Imported from Italy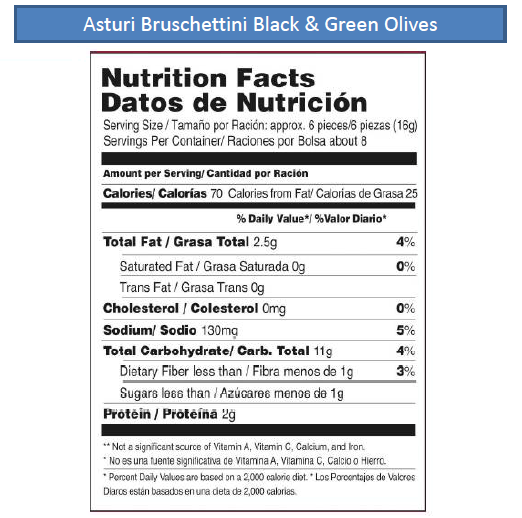 Perfect with Salami and Cheese!
Additional Details
Product Code:

Btini-Olive

UPC: