Description
Features
Nutritional Information
Wine Pairing & Recipes
Cacciatorini Salami-

All natural & nitrate free
It's Back !!!! 10 oz package double sticks
Cacciatorini originated from the Northern Hills of Italy and is also known as
œchubbs,? and the œhunter? salami. Hunters were known to carry this small rustic
salami in their pockets to eat for a meal while hunting.
Our cacciatorini is made with pork, succulent seasonings of rich black pepper, garlic, spices,
and dry white wine. The aroma takes you straight to the
streets of Italy and packs a sweet punch of flavor that will keep you coming back
for more and more!
Naturally air cured the Old W
orld way for 8 weeks .
Make sure you have plenty of this salami on hand, one taste and you'll understand
! This is Patti's favorite!!


FAQ
It's Back !!!! 10 oz package double sticks
All natural, nitrate free salami
Now all natural with no nitrates
10 oz package
2 sticks per package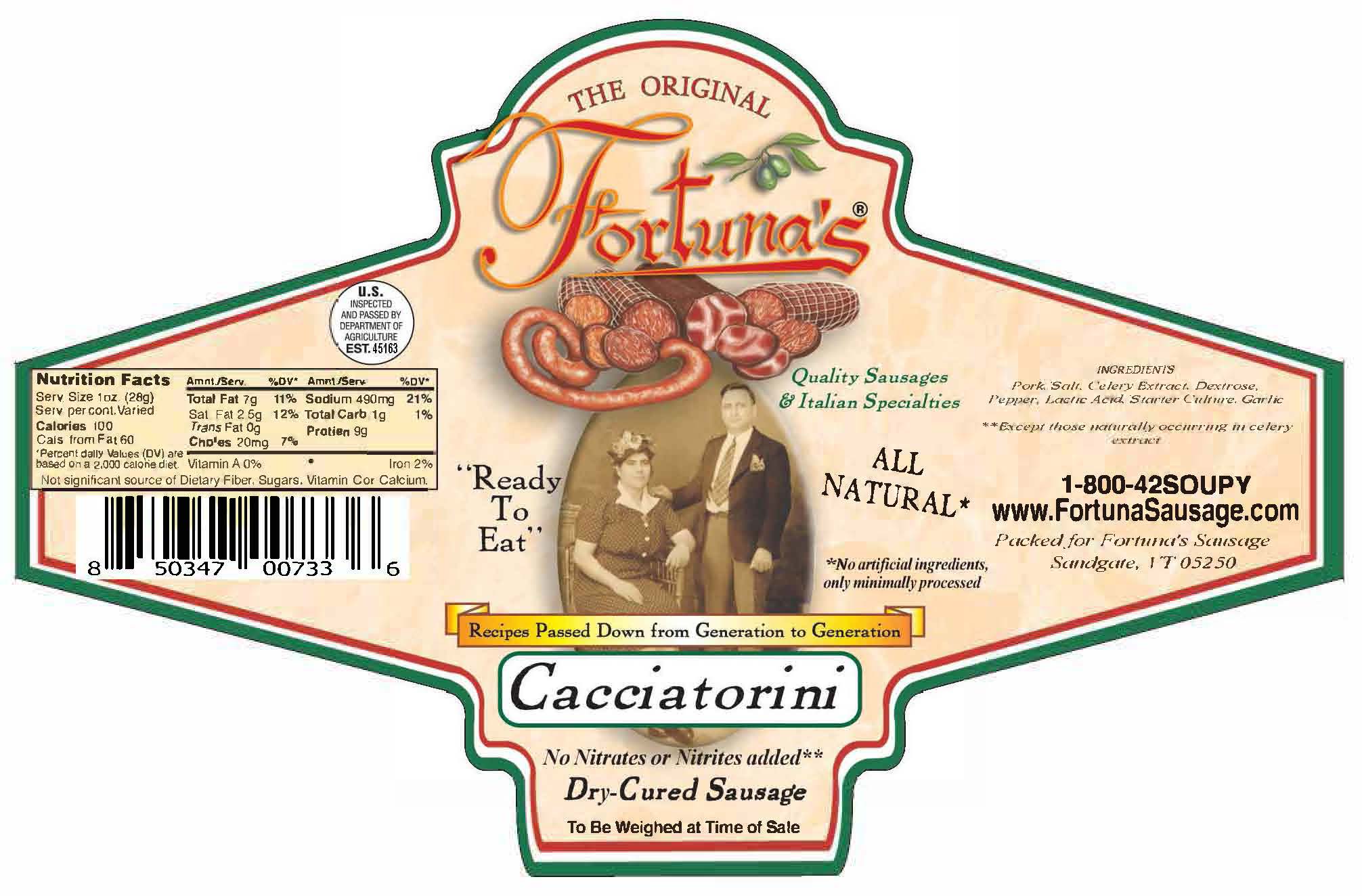 Ingredients: Pork , salt, dextrose,lactic acid starter culture,garlic,celery extract
It's Back... 10 oz package of 2 sticks
Additional Details
Product Code:

CAC_N

UPC: