Description
Features
Nutritional Information
Wine Pairing & Recipes
Quick Cooking Polenta from Italy- Moretti
Imported from Italy our Instant POLENTA ~
Italian Comfort Food that is ready in 3 minutes
Quick-cooking polenta ready to serve in just five minutes!
Lampo polenta is made from partially steamed coarse Bramata polenta. After milling, the polenta is essentially pre-cooked: the flour is steamed at 80°C for a few minutes, then cooled and milled once again in order to obtain a finer meal. Thanks to the steaming process, the polenta retains its aroma and taste as well as its nutritional value. This gentle process allows the polenta to cook in 5 minutes rather than the 30-40 minutes that regular Bramata requires.
Bring 2 quarts (2 liters) of water to a boil, add a tablespoon of salt and pour the polenta into the water very slowly, whisking it vigorously to avoid forming lumps. Once well blended, lower the flame to low and continue to stir with a wooden spoon for about 5 minutes. Serve immediately in soup bowls topped with cheese or sauce. Alternatively, pour onto an oiled cookie sheet or mold and let it cool until firm before using.
Instant Polenta from Italy
Origins of Polenta Polenta has been dubbed by some "Italian grits" and there are similarities to the hominy grits that is so popular in the Southern United States. In this way polenta, grits and other "mush" type foods share a common link as the food of poverty. However in ancient times, what would later be called polenta started out as one of the earliest and simplest foods made from grain. Made from wild grains and later from primitive wheat, faro (a popular Italian grain), millet, spelt or chickpeas, the grain was mixed with water to form a paste that was then cooked on a hot stone. In this way, early polenta may have pre-dated leavened bread, since yeasts were often hard to come by and milling techniques were not yet refined.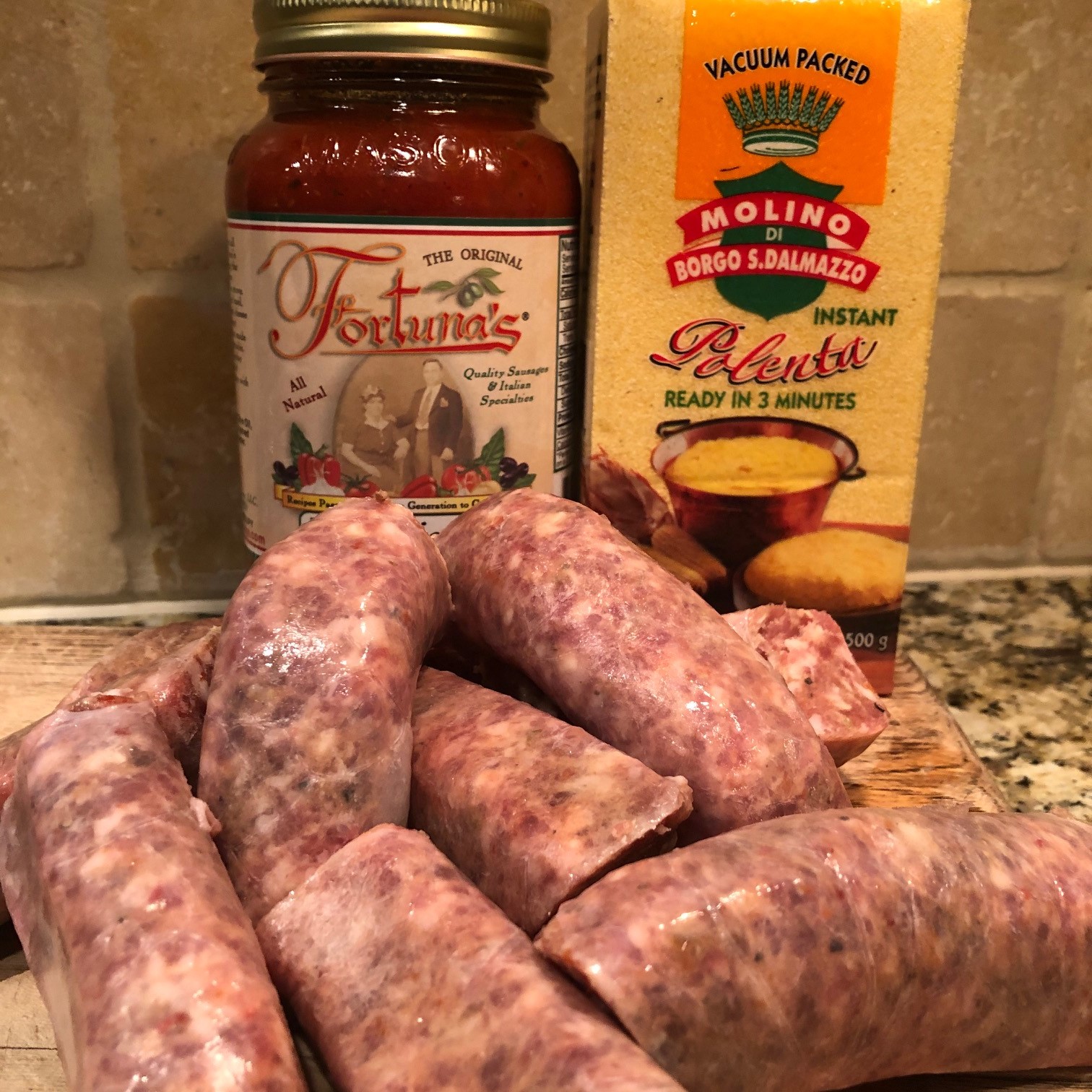 Polenta & Sausage is the BEST!
Additional Details
Product Code:

04229

UPC: