Description
Features
Nutritional Information
Wine Pairing & Recipes
Mini Pepperoni -
new size - just 8 oz - for a limited time- All natural!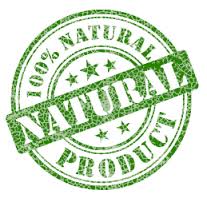 If you have not tried our
All-Natural/Nitrate & Gluten-Free
Pepperoni then you are missing out! Our Pepperoni is a one-of-a-kind best seller, and once you try it you will be hooked! Available in new mini size sticks
for a limited time
just so you can taste it and see how delicious it is!!!
WHAT OUR CUSTOMERS ARE SAYING...
Awesome pepperoni is just like my
family thanks f

or bringing back family memories
Hard to find good pepperoni, but this is it!
- James, Hawaii

Great item, really good with cheese and crackers.
- Chris, New York

This was worth it. Great taste and it is Nitrate Free. A big deal in my family with our diet.
- Chris, Oklahoma

Perfect for pizza!


- Ray, New York



This is the best old fashion pepperoni that I could find!!
- Dwight, Florida

Delicious!
- Joey, Georgia

This pepperoni is excellent. I am on my second order within a span of three weeks and intend to make it a staple, that's how good it is. Tasty, clean, satisfying!

-Tatyana, California
Unequivocally, the BEST pepperoni I've ever tasted... I haven't had pepperoni this good since I was a kid and I'm pushing 67! It doesn't have that creepy chemical aftertaste all the commonly available pepperonis have these days. I also recommend their fresh sausage sampler. Best I've had in years.
-Michael, Florida
This pepperoni is really good....I love the dry cured texture. It is great to slice and combine cubed cheese. A yummy and easy snack to assemble. Very Italian. It was packed well and arrived in a timely manner. I am very pleased!
-Mary Jane, Tennessee
I can't wait to put it on my son's home made pizza!
-Rowena, Maryland
Mini Pepperoni - new size just 8 oz limited time
Gluten & Nitrate Free
2 sticks in each package approx 8 oz pkg. order #NP
Pair our pepperoni with a Zinfandel to highlight both the sweet and the spicy!
Mini Pepperoni - new size just 8 oz limited time!
Additional Details
Product Code:

NP-mini

UPC: