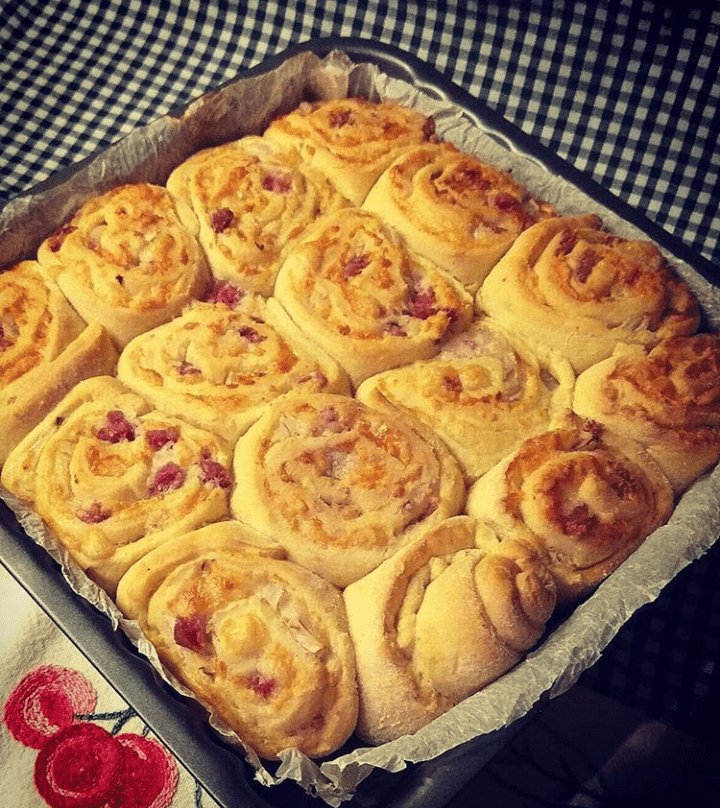 INGREDIENTS:
1 roll of puff pastry
1/2 lb sausage
2 medium potatoes
30 grams Auricchio provolone diced
PREPARATION:
Put the peeled potatoes in a saucepan and boil them. When they are cooked pass them in the potato masher.
Remove the skin from the sausages and cut them into small pieces, put them in a pan and cook them.
Take the puff pastry roll and spread it out on a table, arrange the mashed potatoes, sausages and provolone on top.
Roll up the roll of puff pastry on itself and put it in the freezer for about 15 minutes, so it will be easier to cut it into rolls. Cut the desired thickness and put them in the oven at 350° for about 10/12 minutes. As soon as they are golden they will be ready to be served. Excellent both warm and cold.