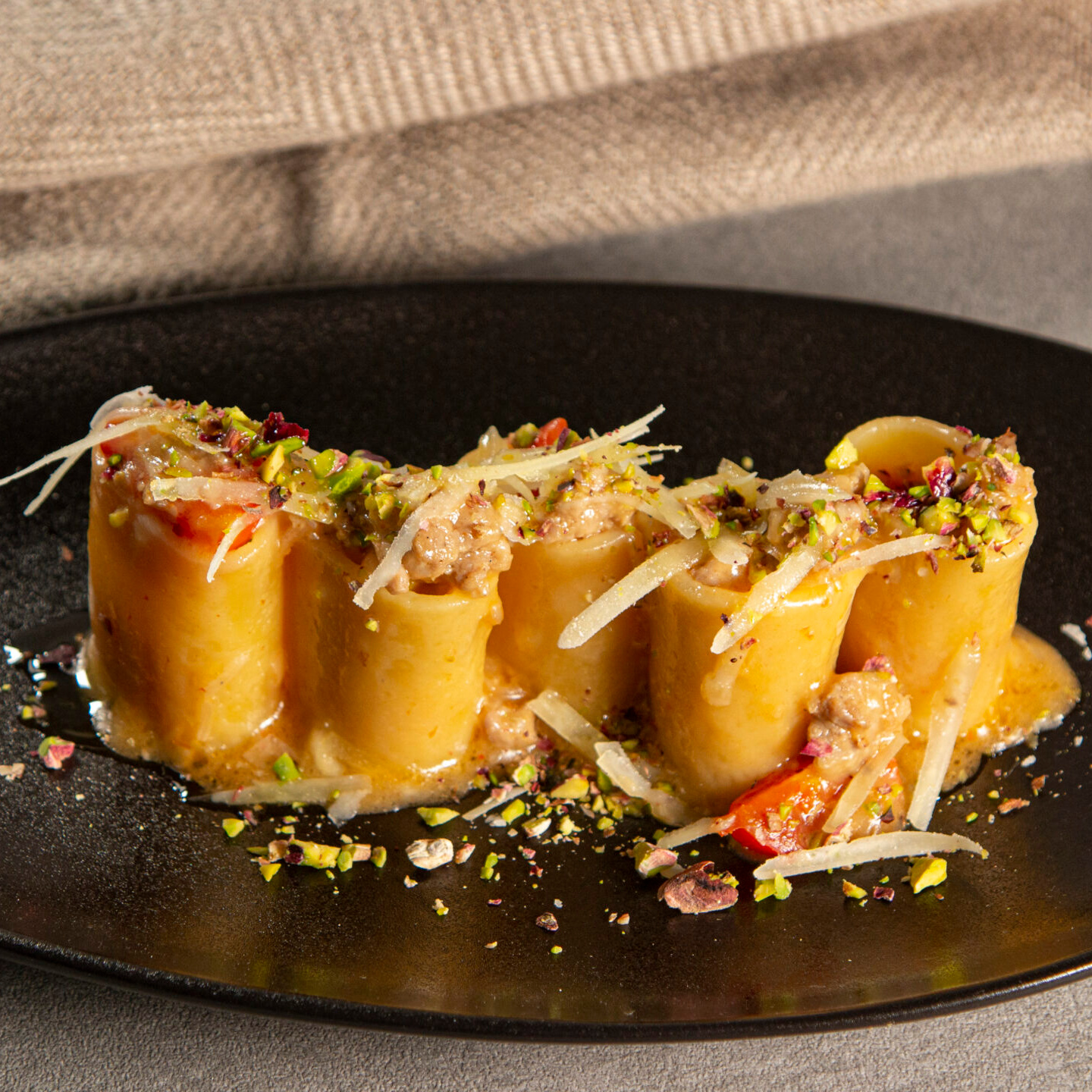 I just came across this recipe on the Piave website- Recipe, Piave is a typical cheese from the Dolimites in northern Italy. This looks unbelievable and I'm going to try it SOON!
Ingredients:
280 g of Paccheri
250 g of fresh sausage
150 g of cherry tomatoes
250 g of Piave cheese
40 g of ground pistachio
1 onion & 1 leek
Vegetable broth, to taste
Fresh rosemary, to taste Butter, to taste Salt to taste
Preparation Finely chop the onion and leek. Put them in a pan together with a dab of butter, and let them fry until golden, then add a ladle of vegetable broth, cover with a lid and let the vegetables dry. Separately, peel the sausage, shell it in the same pan and cook it with the vegetables, adding a knob of butter and a few sprigs of rosemary. Cut the cherry tomatoes into quarters, and grate the Piave cheese into thick fillets, using the larger holes of a grater. When the sausage is cooked and browned, add the cherry tomatoes cut into quarters and cook for a couple of minutes, then add a ladle of vegetable broth and then half of the grated Piave Allow the preparation to cook over medium-low heat, until a sauce is obtained. Put the paccheri in cooking in a pot with plenty of boiling salted water, and once cooked, drain them in the pan with the sauce, passing them over the flame for a minute.
Serve the pasta in hot plates, sprinkling it on the surface with the pistachio flour and the remaining Piave
Available on our website:
Cherry Tomato's