Description
Features
Nutritional Information
Wine Pairing & Recipes
Tiberino's Real Italian Meals - Apulian Bean Soup
These amazing Imported pasta, risotto and soups dishes can be easily cooked in minutes, and do not require any additional ingredients. All ingredients used are 100% natural! You can cook these in just 1 pan with no straining of water required either! These are fantastic for the family that likes to eat well but doesn't always have a lot of time to prepare a meal. One taste and you will agree!

Apulian bean soup has a nice assortment of beans and vegetables!!!
Rigatoni with Broccoli ,raisin, almonds, and bottarga
For a simple but hearty soup I added some Italian sausage and Brown rice...
Step by Step:
Cooked soup as package directions

Meanwhile I removed casing from Italian sausage and sauted until cooked through, then added all to soup mix, including the oils
I added a cup of Tomato juice and a 24 oz container of chicken broth
Simmered low for about an hour- covered
Last minute added cooked brown rice and quinoa blend and fresh chopped spinach and topped with grated cheese
Fantastic, by adding the other ingredients now serves 10 !!!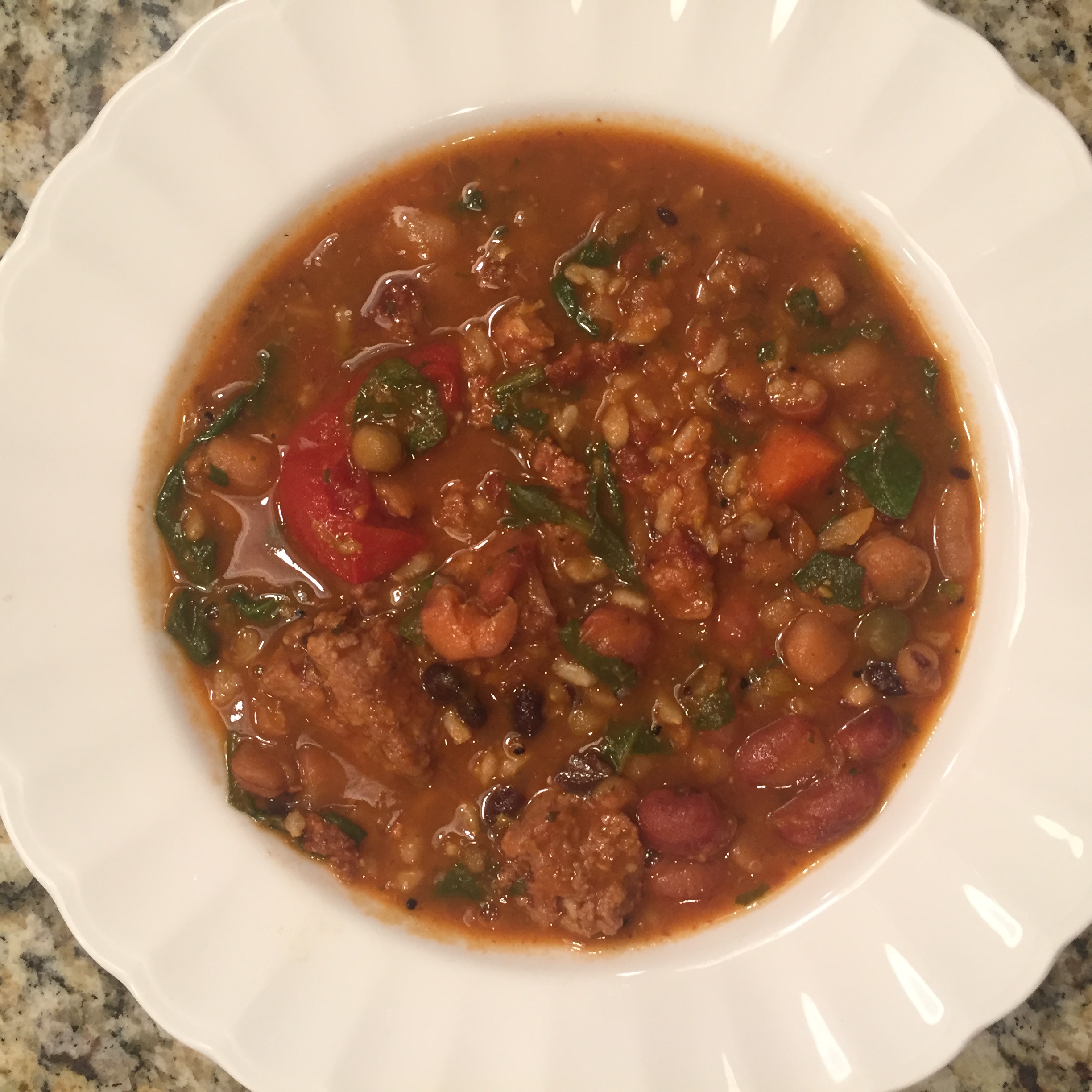 Serve this soup piping hot, loaded with protein filled beans and veggies
Additional Details
Product Code:

tiberino-ABS

UPC: