Description
Features
Nutritional Information
Wine Pairing & Recipes
Soupy
®

Sausage - Our Signature Salami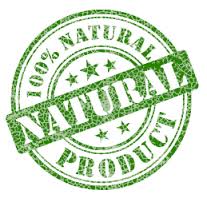 Soupy®
- Always All Natural & No Nitrates , No Gluten
One taste and you'll see why LA Times calls it "America's Best"
From Sweet to Extra Hot 10- 12 oz Sticks
Choose your HEAT!

A dry cured, dense, and flavorful sausage. We use a fine grind of pepper, very lean pork and a slightly different drying process than its sister sausage, the traditional sopressata.
Fortuna's SOUPY® aka SUPRI®, Soupie an Old World tradition that was brought here from Italy hundreds of years ago and was passed down from generation to generation,
originating in Calabria, Italy
. Like many other fine arts it is a dying tradition. At Fortuna's we have taken our old family recipe and resurrected the fine art of making dry-cured sausages and salami.
Each stick is hand-made, from the precise trimming of the pork, to stuffing it into casings* and tying then hung to air dry for 8-10 weeks.

"
I know I don't say it when I order, but the Soupy salami is the best salami I have ever had. It's dry, not much fat, and big on flavor with a nice kick. Thank you for a great product." -Joe, Arizona
Soupy® , also known as Supri™, Soupie™ , our signature salami
Sweet Soupy™...here we just use fresh ground black pepper

Mildly Hot Soupy™...just a pinch of hot pepper

Hot Soupy™...our most popular, with a zesty kick that comes from a perfect balance of red and black pepper

Extra Hot for those of you who love it hot but just not burning hot



Pair with Chianti Classico is synonymous with both prestige and beauty; a wine of outstanding rich bold quality, it is also an area located in the heart of central Italy's Tuscany region, which is considered to offer one of the most stunning landscapes in the world. Soupy is a bold flavor so really any bold robust red will be perfect.
SOUPY, bundles too
Additional Details
Product Code:

SOUPY

UPC: