Description
Features
Nutritional Information
Wine Pairing & Recipes
Soppresata- All Natural, Nitrate Free
Sopressata is a much coarser grind than our other salami. Different from our Calabrese style SOUPY, here we add whole peppercorns, and a hint of garlic mixed with lean natural pork. We also shorten the drying time to about 8 weeks so it is a little softer and creamy texture-melts in your mouth.
We do not use nitrates or nitrites with exception to the natural occurring in salt and spices.
"SWEET" just black pepper
"Hot"- just a mild heat

This classic is something that will remind you of Italy & you will want to keep it on-hand for all your family gatherings. Our Sopressata is great ANY time of day!

History: Originating from the Northern region of Italy, this Italian classic is a Fortuna™s specialty.

Choose Sweet or Hot 12 oz sticks.




Sopressata is perfect for an appetizer tray! Also delicious.

- Monica, North Carolina
Natural Sopressata with no nitrates
12 oz stick -choose from sweet or mild hot in drop down box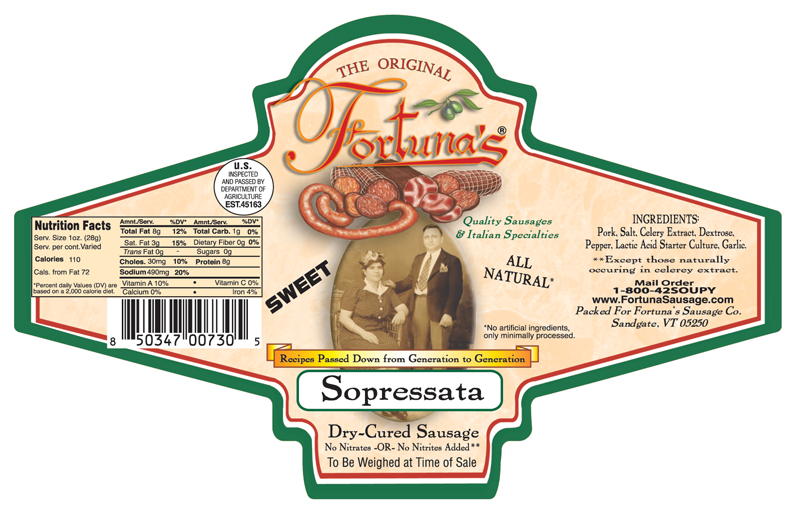 Pair any of our traditional soppresata with a Merlot--it's velvety and smooth and helps soothe the palette between bites. Entwine Merlot is one of our favorites and theirs!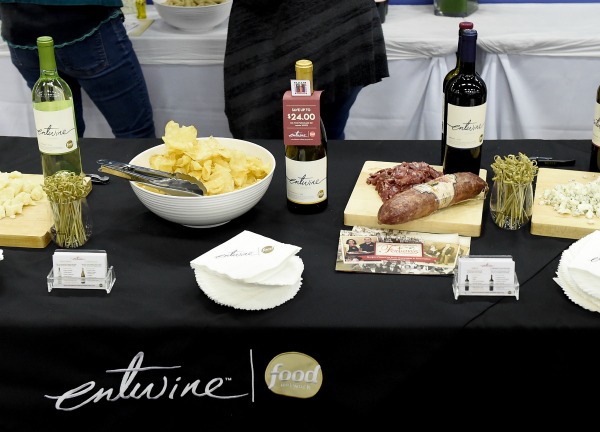 Additional Details
Product Code:

TSP-12

UPC: