Description
Features
Nutritional Information
Wine Pairing & Recipes
Vantia Calabrese Chili Peppers in Oil

A couple of inches long, true Calabrese peppers must be hand-packed because of their length. They have a distinctive fiery, rich and slightly smoky flavor profile & packed in oil.
Imported from Italy
10.58 oz jar
Vantia Calabrese Chili Peppers in Oil
Imported from Italy
10.58 oz jar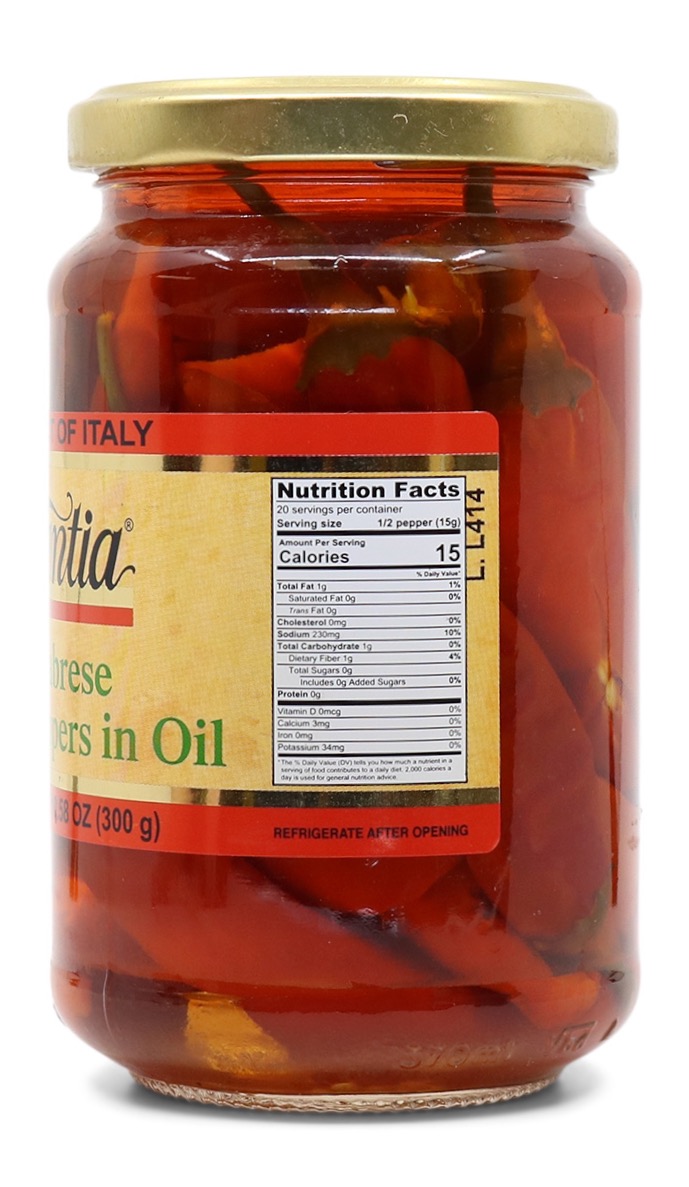 Add pepper on top of Bruschetta!
Additional Details
Product Code:

611913

UPC: