Description
Features
Nutritional Information
Wine Pairing & Recipes
Old World Pepperoni Bundle of 3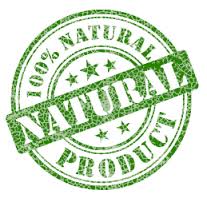 Finalist - GOOD FOOD AWARDS
If you have not tried our
All-Natural/Nitrate & Gluten-Free
Pepperoni then you are missing out! Our Pepperoni is a one-of-a-kind best seller, and once you try it you will be hooked!
Bundle & Save - 3 packages total !! An extra lean pork mix with natural smoke and dry-cured for about 8 weeks, our pepperoni is like NO other. Whether it's on your pizza, in your Sunday dinner gravy, or simply sliced with some provolone and a glass of red wine; we assure you that you won't be able to make it last very long! This is truly how Pepperoni should be done, often imitated but never duplicated, we take such pride in our family recipe!

each package approx 9-10 oz
WHAT OUR CUSTOMERS ARE SAYING...





Hard to find good pepperoni, but this is it!
- James, Hawaii

Great item, really good with cheese and crackers.
- Chris, New York

This was worth it. Great taste and it is Nitrate Free. A big deal in my family with our diet.
- Chris, Oklahoma



Perfect for pizza!


- Ray, New York



This is the best old fashion pepperoni that I could find!!
- Dwight, Florida

Delicious!
- Joey, Georgia

This pepperoni is excellent. I am on my second order within a span of three weeks and intend to make it a staple, that's how good it is. Tasty, clean, satisfying!

-Tatyana, California
Unequivocally, the BEST pepperoni I've ever tasted... I haven't had pepperoni this good since I was a kid and I'm pushing 67! It doesn't have that creepy chemical aftertaste all the commonly available pepperonis have these days. I also recommend their fresh sausage sampler. Best I've had in years.
-Michael, Florida
This pepperoni is really good....I love the dry cured texture. It is great to slice and combine cubed cheese. A yummy and easy snack to assemble. Very Italian. It was packed well and arrived in a timely manner. I am very pleased!
-Mary Jane, Tennessee
I can't wait to put it on my son's home made pizza!
-Rowena, Maryland
If you have not tried our All-Natural/Nitrate & Gluten-Free Pepperoni then you are missing out!
Gluten & Nitrate Free
2 sticks in each package approx 9-10 oz pkg.
3 packages bundle saving pack
Nutrition Facts for Natural Pepperoni Serving Size 1 oz (28g) Servings Per Container 9 Amount Per Serving Calories 140 Calories from Fat 90 % Daily Value* Total Fat 10g 15% Saturated Fat 4g 20% Trans Fat 0g Cholesterol 35mg 12% Sodium 490mg 20% Total Carbohydrate 4g 1% Dietary Fiber 0g 0% Sugars 3g Protein 9g Vitamin A 6% • Vitamin C 0% Calcium 0% • Iron 6% * Percent Daily Values are based on a 2,000 calorie diet. Your daily values may be higher or lower depending on your calorie needs: Calories: 2,000 2,500 Total Fat Less than 65g 80g Saturated Fat Less than 20g 25g Cholesterol Less than 300mg 300mg Sodium Less than 300g Total Carbohydrate 0g Dietary Fiber 25g 30g
Ingredients: Pork, Salt, Pepper, Paprika, Spices, Garlic, Turbinado Sugar, Natural Smoke Flavoring, Lactic Acid Starter Culture
Pair our pepperoni with a Zinfandel to highlight both the sweet and the spicy!
Save a bundle buy the bundle of 3!
Additional Details
Product Code:

NPB3

UPC: