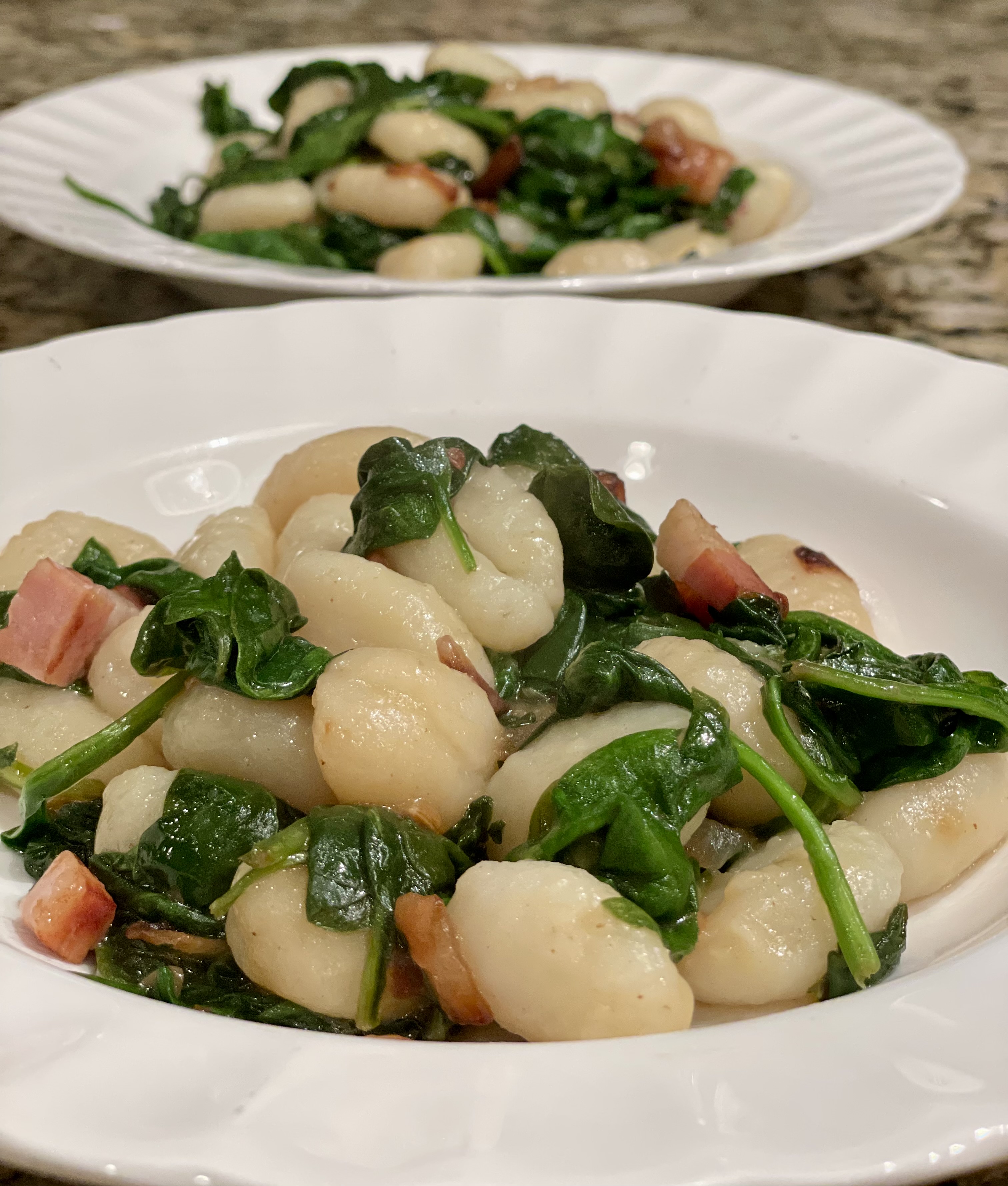 4 oz diced Calabrese Pancetta
1 lb Gnocchi
1/2 large Onion diced
2 cloves chopped Garlic
10 oz package of fresh baby spinach
Olive Oil - 2 Tbls
Grated cheese to taste
Directions:
In large saute pan add olive oil, onion, diced garlic & pancetta and cook until translucent- not browned
- Add baby spinach and stir a few minutes until coated with pancetta mixture and set aside.
- Meanwhile cook Gnocchi as package directions, reserve 8 oz cup of pasta water.
- Drain gnocchi and add to spinach, pancetta mix , gently stir until blended and then add the 1/2 of the pasta water and let sit for 10 min on very low heat. If it gets too dry add more pasta water.
Serve hot as a side dish or main course