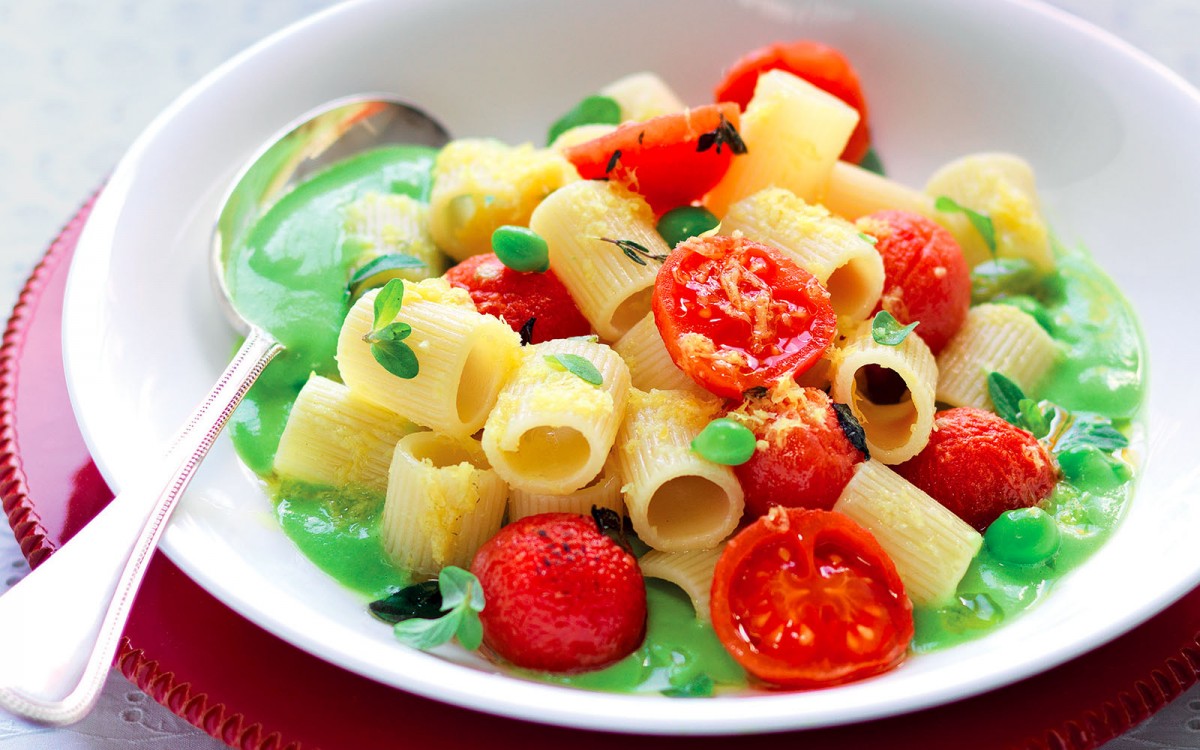 Note from Patti Fortuna: I found this recipe online and have made it a few times and love it- thought I'd share with you all! Recipe calls for sugar, but I do not use.
INGREDIENTS:
1 1/2 LB. of peas, shelled
12 OZ. of mezzi rigatoni pasta
11 OZ. of cherry tomatoes
Spices: fresh oregano, salt, marjoram & lemon
Extra-virgin olive oil - a few tablespoons
METHOD:
1- Preheat the oven to 300°F.
2- Bring a pot of water to a boil. Score the bottom of the tomatoes and immerse in boiling water for 1 minute. Drain and peel. Place on a baking dish. Drizzle with oil, and sprinkle with salt, oregano, and marjoram. Bake for 30-35 minutes. Remove from oven and cut tomatoes in half. (To reduce the cooking time by around 15 minutes, sauté the tomatoes, skin on, in a skillet for a few minutes. With this cooking method, the tomatoes will shrink and develop a stronger taste than if baked in the oven.)
3- Cook the peas in boiling salted water for 5 minutes, then drain. Set aside 1/3 of the peas. Blend the remaining peas in a food processor with a pinch of salt, 2 Tbsp. olive oil, and 1/2 cup water.
4- Cook the pasta in boiling salted water until al dente. Drain and top with a drizzle of olive oil and grated lemon zest. Serve pasta over pea purée and top with the cherry tomatoes, remaining peas, oregano, and marjoram