Description
Features
Nutritional Information
Wine Pairing & Recipes
Genoa Salami, All Natural & Nitrate Free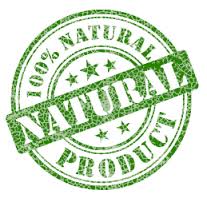 GENOA SALAMI - ALL NATURAL & NITRATE FREE- BUNDLE OF 3 Sticks!!!!!

A little garlic, a little white wine and a lot of wonderful flavor

One of our best sellers, all natural, nitrate & gluten free salami...Our Genoa salami is made from coarse ground pork with fresh garlic, salt, fennel seeds, whole black peppercorns, and a small amount of white wine. This is not like you would find at the grocery store because our Genoa is naturally air dry cured for about 10 weeks, and in the end of the curing process the drying room has aromatic hints of garlic and wine! The peppercorns create explosions of spice in the finished product, making Genoa salami a great addition to any dinner party or holiday get together.
Another Fortuna original family recipe you won't want to miss. 3/ 8-10 oz sticks.


FAQ
All natural, Genoa Salami
Lean & All Natural-nitrate Free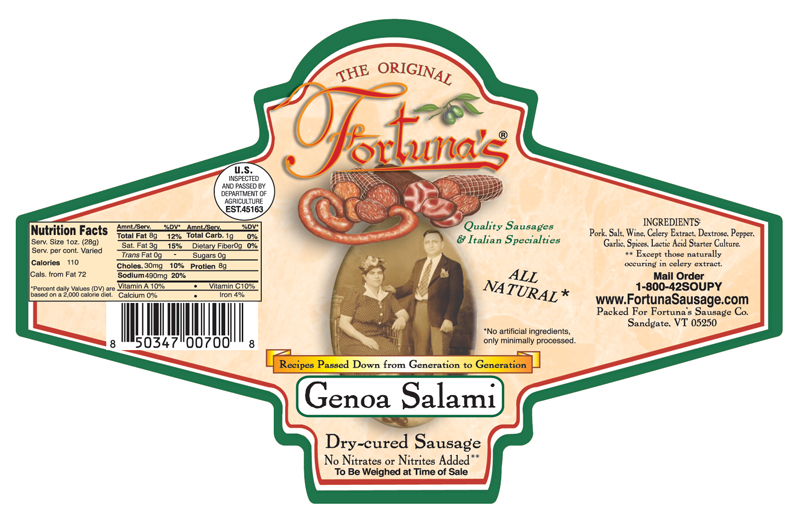 Serv. Size 1 oz (28g)
Serv. per cont. 16
Calories 110
Cals. from Fat 72
Amnt./Serv.:
Total Fat 8g
Sat. Fat 3g
Trans Fat 0g
Choles. 30mg
Sodium 490mg
Total Carb. 1g
Protien 8g
Vitamin A 10%
Iron 4%
Salami goes best with dry wines because it is a cured meat meaning that it is salty in flavor. A sweet wine would clash with salami's salty taste. Salami is unique in that it goes exceptionally well with even apple based wines -- or ciders as they are more commonly know. My favorite is a rich Merlot
High protein , lean, natural salami
Additional Details
Product Code:

BG-3

UPC: