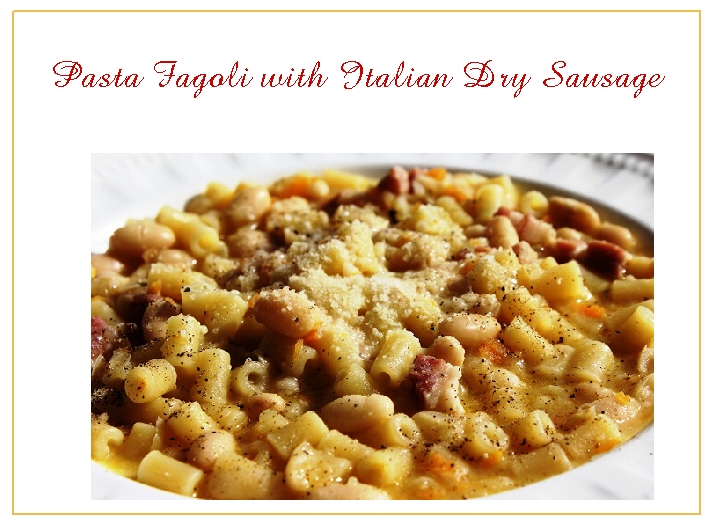 PASTA FAGIOLI ( Fazool)
Serves 4-6
Ingredients:
1 lb Cooked Tubetti Pasta ( cooked & cooled)
1 lb dried Canellini or Borolotti Beans (cooked ahead)- you can use can if you're in a hurry
1/4 cup olive oil
couple cloves chopped garlic
4-5 oz of pancetta or any dry cured Italian dry sausage
1 medium onion -chopped
2 cups of passata
Grated Grana Padano, pecorino or even parmigiana!- you choose your favorite
salt & pepper to taste (I like lots of black pepper)
Directions:
Add oil to pan on med-low and when heated add onion, some chopped garlic and the meat if you choose to have meat. Sauté until soften and onions tender but not browned.
Meanwhile cook pasta as per directions and drain and cool and set aside once cooked.
Add passata and cooked beans of your choice to the onion mixture, stir and let simmer low for a few minutes to blend flavor.
Once ready to serve add tubetti to bowl or just the portion you'll be eating that day ( If you add too much , too early it will get soggy and absorb all the broth.
Serve in bowl with heavy serving of grated cheese and a nice chunk of Italian bread.