Description
Features
Nutritional Information
Wine Pairing & Recipes
Stravecchio Provolone - Auricchio
One of the finest Auricchio provolone cheeses.
Auricchio Stravecchio is manufactured following the ancient dairy handicraft process which requires a very slow maturing in special rooms for over one year.
The Stravecchio is easily recognizable from its brown-colored surface, a thin film of see-through paper with a white lacework pattern and the white brand "Auricchio" printed on it, which enhances the prestige and elegance of this true king of the table.
It is an extra touch to your dishes. You can grate it on pasta or serve it in slices as a nice and quick appetizer.
Region:

All over the country
Age Time:

12 months or longer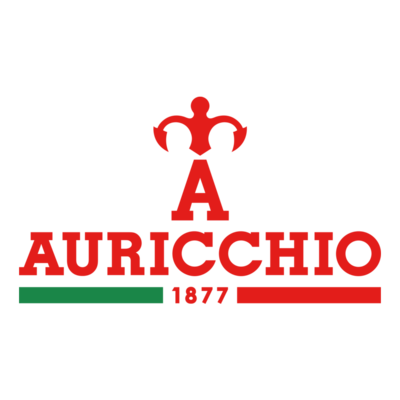 Auricchio Stravecchio Sharp Provolone
Ingredients:Pasteurized Milk, Rennet, Salt, Enzyme Nutrition Facts:Serv. size 1oz(28gr) Cal100,FatCal70,Total Fat 7g,(12%DV),Sat Fat 7g (12%DV),Cholest28mg(9%DV),Sodium240mg(10%DV), Total Crb 0g (0%DV),Protein7g,Vitamin A(3%DV),Calcium(20%DV), Not a significant source of Fiber, Sugars,VitaminC, Iron. Percent Daily Values are based on a 2,000 calorie diet.
Auricchio Stravecchio Provolone
Additional Details
Product Code:

ARST

UPC: