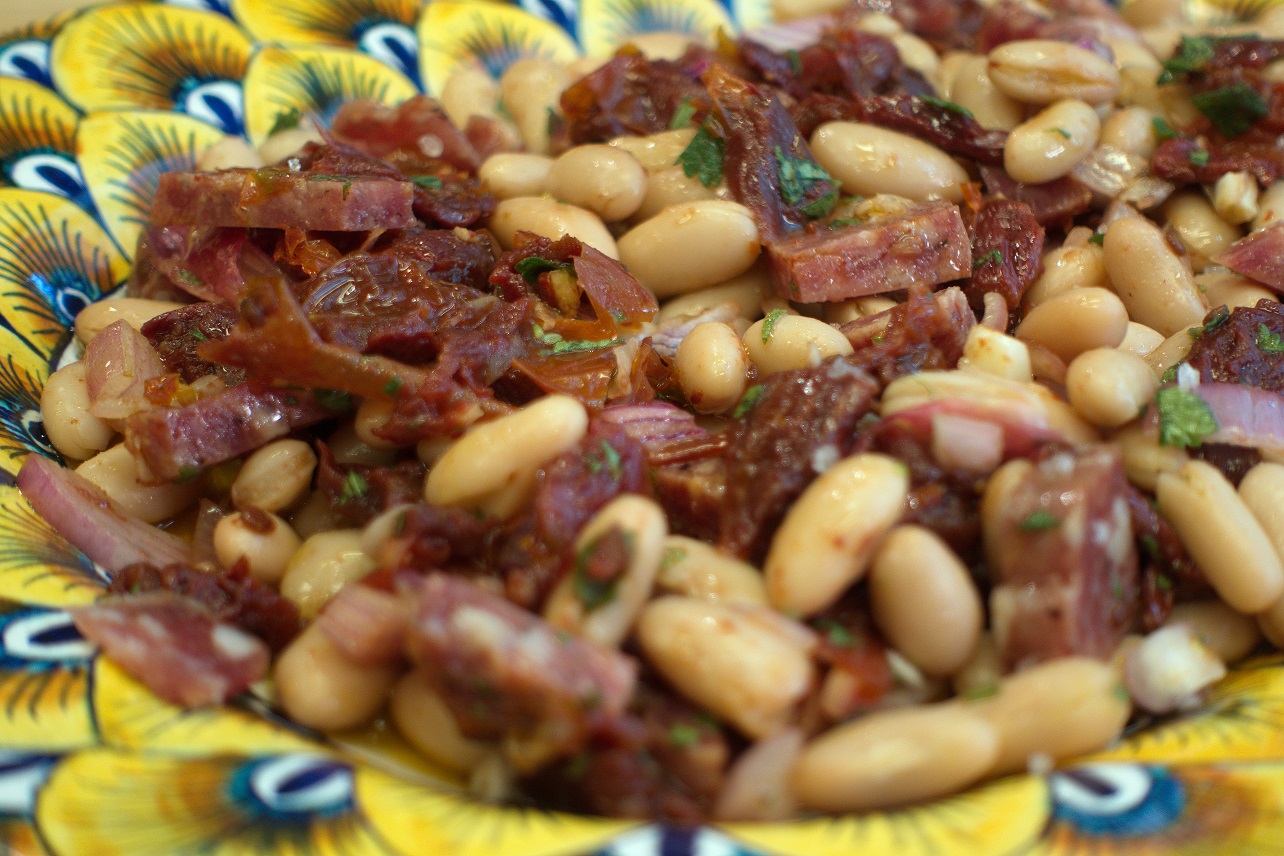 Tuscan Bean Salad with Soppressata
By Mary Ann Esposito, Ciao Italia

Tuscan Bean Salad with Soppressata Insalata di Fagioli e Soppressata alla Toscana
Serves 8
1-1/2 cups dried cannellini beans
¼-pound chunk Fortuna's soppressata, diced
¼-cup chopped red onion
1 clove garlic, minced
Dressing 1/3-cup extra-virgin olive oil 2-teaspoons Dijon mustard 2-tablespoons chopped parsley Salt and fresh ground black pepper to taste Directions: Soak the beans overnight in water to cover. Drain them and put them in a pot; add cold water to cover. Bring to a boil and cook until tender, about 30 to 35 minutes. They are cooked when you can easily slip off the outer skin between your fingers. Drain the beans well and put them in a large bowl. Add the onion, garlic and soppressata and combine well. In a small bowl whisk together the olive oil, mustard and parsley. Pour the dressing over the bean mixture, tossing well. Season with salt and pepper and toss again.
Products in this recipe: