Description
Features
Nutritional Information
Wine Pairing & Recipes
Fregola Sarda- Imported from Italy
Known as fregula in Sardinia, this pastina (pasta for soups) is medium in size. The name comes from the Latin fricare because it is made by "rubbing" the flour in a similar manner as cous-cous. Water is sprinkled over flour and with rotary motions of the hand, crumbled into little balls of different sizes, then toasted in a wood-burning oven. A small amount of saffron is used in the water to give the pasta its wonderful color.
Traditionally served in fish soups and mutton stews in Sardinia, today fregola sarda is also served in cold salads with shellfish or diced vegetables.
SEE OUR RECIPE
Fregola Sarda - Rustichella d'Abruzzo 17.6 oz / 500 g
Perfect in soups
Fregola Sarda - Rustichella d'Abruzzo
INGREDIENTS
durum wheat semolina, water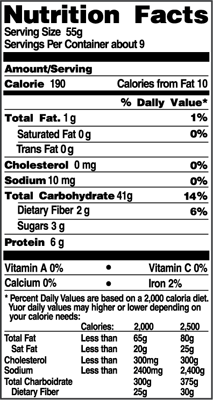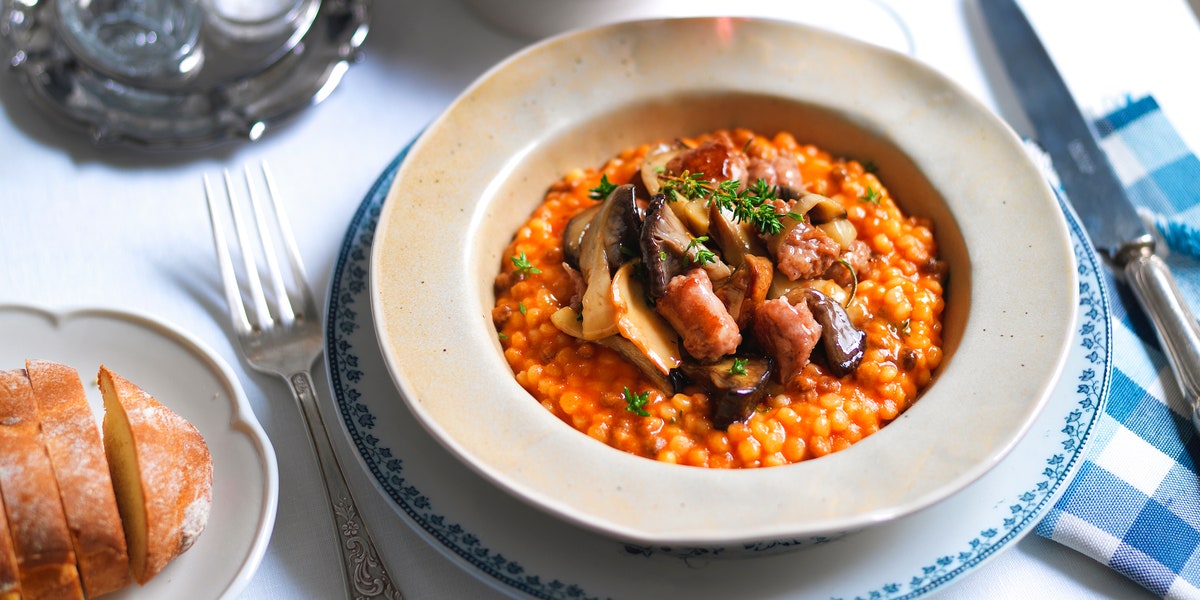 Fregola Sarda With Sausage and Mushrooms

Time: 30 minutes Photo & Recipe from LaCucina Italiana
Ingredients for 4
1 2/3 cups fregola sarda medium-size
1 2/3 lb. sausage, casings removed
4 oz. porcini mushrooms, dry or frozen
4 oz. fresh king oyster mushrooms
2 Tbsp. Mutti tomato paste
2-3 Tbsp. dry white wine
1 oz. Pecorino, grated
1 Tbsp. extra-virgin olive oil
thyme
1 garlic clove
salt
Heat oil in a large skillet over medium-high heat. Brown the sausage with garlic and 1-2 tsp. thyme. Remove the sausage and place it aside.
Add the mushrooms to the skillet and cook for 2-3 minutes, then remove and place aside.

Discard the thyme and garlic and skim off any excess fat, then add the fregola. Toast it for 1 minute, then add a splash of white wine. Stir occasionally until the wine evaporates.

Meanwhile, bring water to a boil in a medium saucepan and add salt, then reduce
the heat to medium. Add hot salted water to the fregola in 1â?"2 cup increments like cooking risotto. Stir continuously and allow the liquid to absorb completely before adding more, around 15 minutes or until al dente.

Remove from the heat, and add tomato paste and Pecorino. Stir, adding 3â?"4 of the mushrooms. Serve and garnish with remaining mushrooms.
Wonderful added to soup!
Additional Details
Product Code:

11176

UPC: