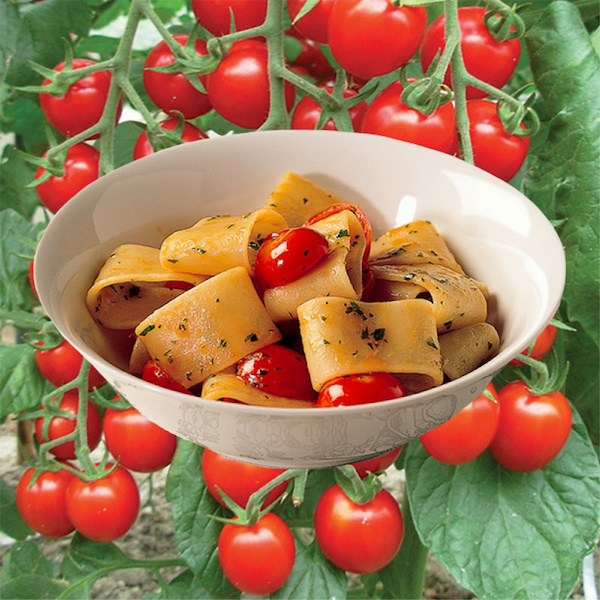 Ingredients:
Directions:
Heat 1/4 cup of extra-virgin olive oil in a pan along with a chopped cloves of garlic and crushed pepper.

When the oil begins to sizzle, add 2 tablespoons of chopped parsley. Do not burn garlic to avoid a bitter taste.

Add 1 pint of halved cherry tomatoes and, after a few minutes, add a half to full ladleful of the pasta cooking water.

Strain the pasta once cooked al dente, transfer it into the pan, and finish cooking it in the sauce.

Top with chopped

basil and a light sprinkling of Locatelli grated cheese.
Suggestions: You can add chopped pancetta while cooking the garlic or add pitted olives of your choice when adding the tomatoes.